Cosplay is also known as costume play and it is considered to be a part of the Japanese anime tradition. It had widely spread across the world in recent years. It is a fun-filled way by which all anime fans from different parts of the world can show their gratitude and love for their favorite anime character. 
This trend was initially started only in January but gradually, it has spread across the world. If you are a cosplayer, then you can choose to buy Instagram followers to get recognition for your talent. 
Cosplayers have become so famous that they have started their social media handles on Facebook, Instagram, etc. To know about the most famous cosplayers on Instagram, continue reading this post below: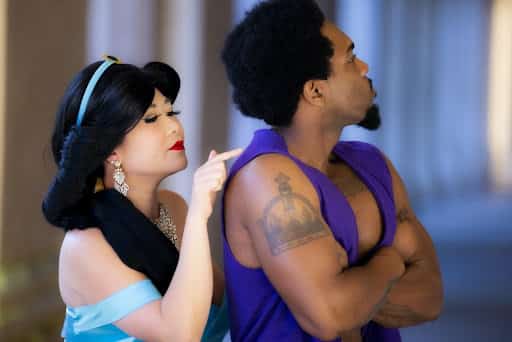 Leon is a very popular male cosplayer hailing from Italy. He is a cosplayer by profession and has been working with many gaming brands in the years such as Riot Games, Ubisoft, Square-Enix, and Capcom. With endless anime and gaming events with different conventions, he was invited as a guest in more than 30 countries as his career continues, and that's an achievement. Leon is famous for being passionate about craft; he had developed the majority of the costumes, especially armor parts. 
The well-known cosplayer can develop all his costumes for below $100 and has known to perform this with creativity and practice. Despite being very practical, he can still manage to carry on excellent portrayals of several characters. He is also invited as a judge and honored guest in a lot of cosplay events in many countries. Companies such as Elsword and Crunchyroll also appointed him to show many characters that can be part of the promotions for the new series of anime and video games launched recently. 
Even if you don't believe it, this cosplayer is a female by birth and had excellent makeup skills. What made her so popular is the fact that she does male cosplays excellently. Some of her very well-known cosplays can be named Levi from Attack On Titan, Genos from the One Punch Man. She has performed a lot of appealing male cosplays and also continues doing the same till now. Occasionally, you can also find her doing female cosplays too such as Danganronpa and Junko Enoshima. The skills she possesses have helped her gain many followers all searching for the upcoming cosplays.
Yayahan is a cosplayer who belongs to the United States with Chinese descent. When cosplaying was first started by her, she didn't have any knowledge about how to prepare a costume of her own, but as she was very creative she could accomplish the task of costume preparation, which makes it her career choice for her. 
This is impressive as she is a self-taught cosplayer. Presently, she managed to develop more than 400 costumes, an excellent record. Till now, she has received invitations to over 100 conventions as a guest of honor. 
Ely is a female cosplayer who is Taiwan based. She has many fans as well as followers on all of her accounts on social media. Only on her Instagram account, there are 771k followers. She became famous after portraying Sakuya from Touhou and Asuka from Evangelion. The main reason behind her popularity is her intricate and detailed costumes which are clear in almost all her cosplays. 
Liui Aquino is a very famous cosplayer from the Philippines. He gained international fame after portraying Hiccup in an animated movie called How to train your dragon. He has been invited to several global cosplay events as a guest and for judging competitions too. His interest in cosplay grew in the year 2010 and has continued to rise. 
He has been flying to several countries to meet many cosplay fans and that's the reason why he is so popular in his craft and can also make his costumes as he has the experience over his career. 
Linda Le is another cosplayer of Vietnam-based descent but she stays in Los Angeles. She is an internet sensation, model, and cosplayer. She is more famous in the world of cosplayers as Vampy Bit Me or Vampy. 
She is most well-known for her appropriate portrayals of the Morrigan Aensland and Psylocke from X Men of the arcade game called Darkstalkers. She is invited to more than 200 American events between the years 2008 and 2013. 
Alodia initially gained popularity in the year 2003 when she played cosplay for Rikku from the series Final Fantasy with her popular sister named Ashley Gosiengfiao. She has created a name on her own and has also achieved so much by following her passion. She is now regarded as a celebrity not only in the cosplay world but gaming world as well. You can also find her in different game streams in the present times. 
These are some of the most famous cosplayers on Instagram. There are a lot more cosplayers you should be following if you're a cosplay fan but these are the most popular cosplayers. You are assured to enjoy their content once you start following them. 
Max and his team write tutorials & guides about everything that has to do with social media. TikTok, Instagram, YouTube and co: In the blog of Adfluencer, our influencer marketing agency, you can find super many helpful articles 🙂