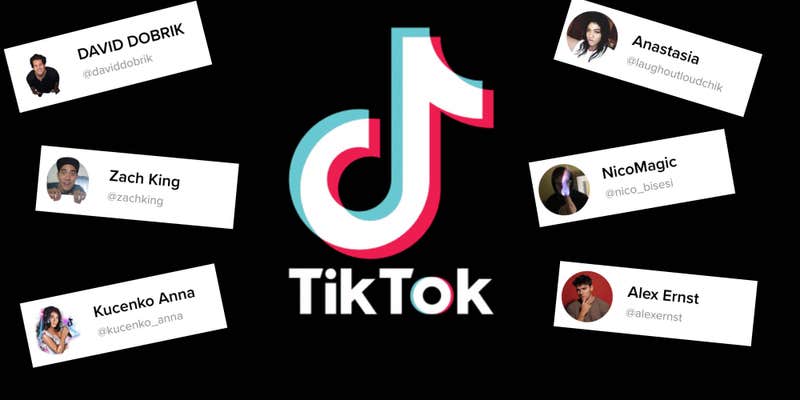 When you first start using Tiktok , you have to sign up with a username and a name for your profile. Your TikTok username is the name that begins with the @ sign. Your online username reflects your online presence. This is why choosing the correct username is very important for you. Site administrators also use usernames to keep the site in check and any spam and inappropriate content and posts. 
Reasons why people change usernames:
There are many reasons why TikTok users would want to change their usernames on their TikTok profiles. One of the main reasons is that most users don't realize that their real name, which they used to sign up to TikTok , is made public. Another reason may be because the initial name you chose for your account was for a different type of content, and now you wish to change that entirely.
Changing your name on Tiktok is not a complicated process. You can change your username only once every 30 days, so make sure that you put a lot of thought into what you want your username to be instead of blankly choosing anything and needing it to be changed.
Steps to change username on Tiktok:
Open the TikTok app on your phone.

Log into your account.

At the bottom of the screen, you will find a "Me" section in the far right corner.

Press that to take you to your profile.

Click on "Edit profile."

Select "username" or "name" from the list depending on whether you want to change your username or your profile name.

Delete your old username to make room for entering a new name.

Make sure that this name is not repeated for anyone else's accounts in the application.

You should also be aware that you can only change this name once every 30 days to be stuck with the name for that period.

In the blank box, please type in the new name that you want to change it to.

If you are changing your username, make sure that it is a unique name that another TikTok user doesn't already use.

Tap on the "Save" button.

If the new username is already in use by another TikTok user, you will get a notification at the top of the screen, prompt you to go back and try again.
Things to consider:
There are also a few things that you need to consider before changing your username. Changing your TikTok username also means that your URL is changed along with the username. For example, your TikTok URL is usually  tiktok.com/@username.  So when you change your username, your RUL changes automatically. This means that your followers cannot view any of your old TikTok videos using your older URL.
Especially since with TikTok, your username appears on every video you post; it is pretty standard for people to want to change their usernames often when they are dissatisfied with how the previous one looks. You can become a social influencer through Tiktok. The name signifies the brand that the user represents and so it is very important that the username is one that is closely related to the content of the page.
Importance of your TikTok username
The first and foremost reason why TikTok needs you to choose a username when you sign up for the application is for security purposes. Many online sites make sure that the username is unique from all other users to avoid confusion. They also don't make it too easy to change your username time and again. Some sites don't allow for username changes after the first input.
For TikTok, you do have a chance to change your username in the future in case you signup with one that you don't one anymore. However, they require you to stick to the initial name for at least 30 days before making further changes. This is why you must put some thought into your username before making it official.
How the correct username helps you on Tiktok:
Additionally, if you are running a business, you want your username to sound professional and one associated with your business. If you are a content creator, you need to ensure that the name corresponds well to the type of content you put out. This will make it easier for your fans and followers to find you online, thereby giving you more online visibility. We also provide marketing services such as developing your social media strategies to help you become the best influencer on the platform.
Choosing the appropriate username for your social media handles has never been more critical than right now. Nowadays, business and company recruiters check your online presence before hiring you for a job. Hence, having a weird or inappropriate username can sometimes cost you your job.
Head on our website to know more about how to buy TikTok likes for your account. You can also buy more followers with the Tiktok marketing package on our website.